Nothing fires up a cryptocurrency's liquidity quite like a trading competition. Since our last contest on Zaddex was a hit , we're starting another.
However, as you'll soon discover, this is no ordinary trading game. Yes, we're drawing attention to one of blockchain's fully regulated players — Liquid exchange. But our intentions go beyond merely attracting new traders.
You see, this is a hybrid tournament. To the victors go a few hefty chunks of BTC, while the losers melt into oblivion. Stay with us here… it's not as bleak as it seems.
It's okay if you don't win. But the 35M RFOX earmarked for destruction are quivering in their block headers. In addition to 20M RFOX reserved for the team, advisors, and foundation, another 15M repurchased since April's IEO are meeting their doom.
We're burning this first batch of RFOX as one of our multiple initiatives aiming to deliver value. In other words, this contest won't be the only time we take a blowtorch to our circulating supply.
Komodo Platform's composable, interoperable Antara Framework provides the ability to get creative with construction and destruction of digital assets.
So, how's this competition of happy traders and molten coins going down? It's simple, really. And don't worry, we'll tell you exactly how you can win. Just be sure not to fall into the lava on your way down to the details!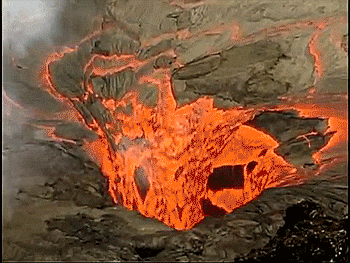 A Scaling Solution for $BTC Rewards
Every RFOX coin traded on Liquid will represent a coin we'll burn once the contest concludes. Traders are free to use any trading pair—BTC, ETH, and QASH. However, while contestants are free to trade as many coins as they'd like, we're capping the burn at 35,000,000 RFOX.
Even better, after sending coins to a digital dustbin, we're awarding bitcoin to the top five traders. How much are we dishing out, exactly? Well, that all depends on the contest's overall trade volume.
The contest begins today, August 19 (it's live as you read this) and ends on September 18 at 11:59 PM GMT+8. Meaning, traders will have more than four entire weeks for swapping RFOX coins on Liquid. And, the size of the payouts correlates to how many coins flow throughout Liquid during the campaign.
Yes, we're giving away up to 3.5 bitcoin during this contest. Should more than 70M RFOX circulate on Liquid during a full month of trading, the top five competitors are splitting a fully loaded pot.
Regardless of the final trade volume, here's a breakdown of how we're dividing the rewards:
30%
25%
20%
15%
10%
We'll see a different value at the contest's end, but at today's prices, the winner is fattening their bitcoin wallet with the equivalent of $3150 – 9450. Not bad, huh?
Liquidity is essential to us at this point in our role as SEA's first blockchain venture builder. Giving away 3.5 BTC is a fantastic method for grabbing traders' attention. And, ss far as crypto exchanges go, Liquid is among the very best.
You see, we've been in contact with boatloads of individuals and organizations in our recent mission to achieve exchange listings. And from that first-hand experience, we've learned which organizations stand out as trustworthy.
In fact, that knowledge is one of the primary reasons we chose to host this comp on Liquid exchange. As you probably know, the blockchain space is rife with fraudsters out to steal from others. And that means we jump at the chance to work with scrupulous organizations such as Liquid.
Even more good news! As it turns out, they feel the same about us. Liquid recently identified RedFOX Labs as one of 2019's top blockchain projects. We appreciate the recognition and work hard to steer our organization in the right direction.
Head on over to the Liquid exchange and join our coin-burning competition. A generous pot of BTC awaits—good luck, everyone!
---